Search Engine Optimization Services in Baltimore
SEO Management Services
It's possible to invest thousands of dollars in your Baltimore-based website, but if no one ever sees it, there's potential for your company to lose all the money it invested.
If you want potential customers to see your website, and all the hard work you put into it, the first step is to optimize it for search engines. That's where we come in.
Harbor Internet Marketing has a team of knowledgeable and experienced Internet marketers specializing in Search Engine Optimization (SEO). We keep ourselves up to date with SEO news and strategies so we can deliver the strongest possible results for your business at a cost that won't break the bank.
Get a Quote For Our SEO Services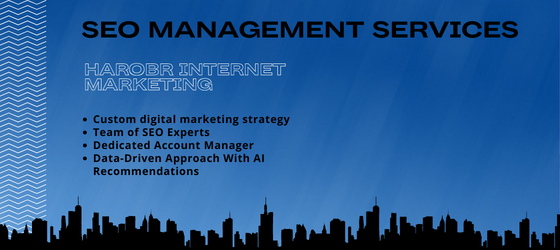 Custom SEO Strategies for Baltimore Businesses
SEO strategies are without a doubt the best ways to acquire and maintain high-volume and high-quality traffic to your website, especially local traffic within the Baltimore area. Traffic that comes to your site via search engines is also known as organic traffic.
We know that SEO strategies are the best at providing sustainable results because without them, your business won't achieve high ranks in or traffic from the Baltimore Google search results. Potential customers looking for services like yours won't know you exist. It's our job to make sure that your site ranks well so that your customers can easily find you in search engine results.
Our Baltimore SEO service brings you the one of the highest measurable ROIs compared to other marketing avenues, including television. When you partner with us to optimize your website and rank well in search engine results, you're marketing directly to your target demographics at practically no cost.
Partner with the Best SEO Digital Marketing Agency
Using a Baltimore SEO company like us means making the most of modern strategies that will bring customers to your website and turn Google into a gateway for more revenue.
By optimizing your website and making it more accessible for search engine users in Baltimore, you place your business at the front lines of the action and meet your customers where they're looking for you.
When customers can easily find and click to your website after partnering with our Baltimore SEO services, it's your turn to work toward building a relationship with each customer to promote loyalty and brand friendliness. But the hardest part of the battle, getting customers to your site, is already won for you.
Request a Free Quote
How Our SEO Process Works
When you partner with Harbor Internet Marketing for your SEO services, you're in the best hands and so is your website. We only use the most up-to-date SEO strategies to improve your website and its organic search rankings.
Here are a few of the SEO strategies we use to better your website:
Step 1: SEO Site Audit
When you partner with us, we run a full audit of your website that reads everything, right down to the very last line of code on your pages. This in-depth audit helps us understand what your website does well and what needs work. Once that's completed, we start optimizing your website right away in order to improve your website's rankings.
Step 2: Analyze Your Local Competitors
We'll take the time to analyze your competition and research your industry in-depth to decide on the best terms and phrases that would work in your Baltimore company's SEO strategy.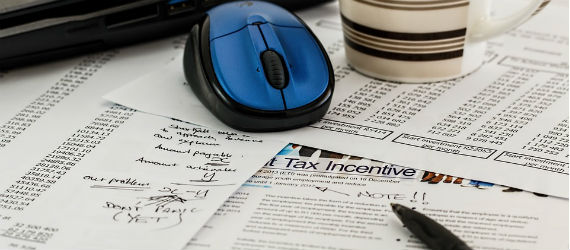 The best keywords are the ones that will drive traffic to your website and ultimately convert more customers. They are usually specific and longer keywords (typically about 3 words or more), which help to target your key demographic for your product or service.
This means that when your customers are looking for your specific service in Baltimore, you will rank for that keyword because you've targeted it!
Step 3: Technical SEO Work
We'll also rework the parts of your website that could be improved, and ensure that you have an active part in the process.
On top of that, we'll submit information about your site to different search engines to make sure Google, Bing, and others know your website exists and add it to their index. We'll even get other websitse to link to yours to show search engines that you're a trusted authority in your industry.
Step 4: Create User-Friendly Content
We'll then create separate pages for those keywords to further improve your chances of ranking highly in search engine results pages. The more content you have on your site, the more relevant it becomes in search engines.
Search engines will also have more content to crawl, which means that more of your content will be indexed in search engines. When more of your website is indexed, the chances you'll show up in high positions for search results increases.
That means growth for your website and for your Baltimore business.
Step 5: Off-Page SEO
After we've created high-quality, valuable content for your site, our team begins link-building. Link building is one of Google's top ranking factors, as links act as references for your site. The more high-quality websites linking to your site, the greater your site's authority. Our dedicated team always earns our links - we never pay or use black-hat strategies to acquire them.
Monthly SEO Maintenance & Optimization Strategy
This is just the initial process for using our Baltimore SEO service. Once we finish those steps, we'll work to maintain the integrity of your website and show you monthly reports on how it's doing so you can see how far your SEO efforts have gone. We'll also show you your ROI, so you can see where your monetary efforts have gotten you as well.
SEO for Your Baltimore Company Needs
Whether your Baltimore business is B2B or B2C, ecommerce or lead generation, we have your SEO solutions. We offer web applications for B2B businesses, E-Commerce support, and a large variety of proven and effective internet marketing strategies.
Supplemental Internet Marketing Services
If you're looking to enhance the results you're seeing from your SEO campaign, check out our other Internet marketing services:
Choose Harbor Internet Marketing for Your Baltimore SEO
At Harbor Internet Marketing, we have the tools to track organic visitors on your site and maximize conversions. You'll even get a dedicated account representative who knows SEO inside and out, especially for the Baltimore area.
If you're still not convinced, see how some of our clients have increased their conversion rates with our SEO Baltimore program.
Do you want your business to succeed and grow? Contact us today and we'll help you achieve your goals with SEO! Contact Us!