Baltimore Web Design Agency
Web Design for Baltimore Businesses
When you partner with Harbor Internet Marketing for your website's design, we focus on the most important factor of your online presence: customer conversions. Everything we do, from writing content to placing certain graphics, is designed to bring your business more online customers, which leads to increased revenue.
With you as the final decision-maker, we work to give you the best-designed and usable website in Baltimore. Our design process has three goals:
Creating a website that's user-friendly
Optimizing that website to be conversion-oriented
Design on-page aesthetics to be unbeatably attractive
From our years of experience, we know that a website's only goal shouldn't just be to look good, it should also be bringing in customers and revenue. You can spend as much money on a gorgeous website as you want, but a website that isn't bringing traffic and revenue to your business is not an effective use of your budget.
At Harbor Internet Marketing, we know that — and that's why we give you the whole package.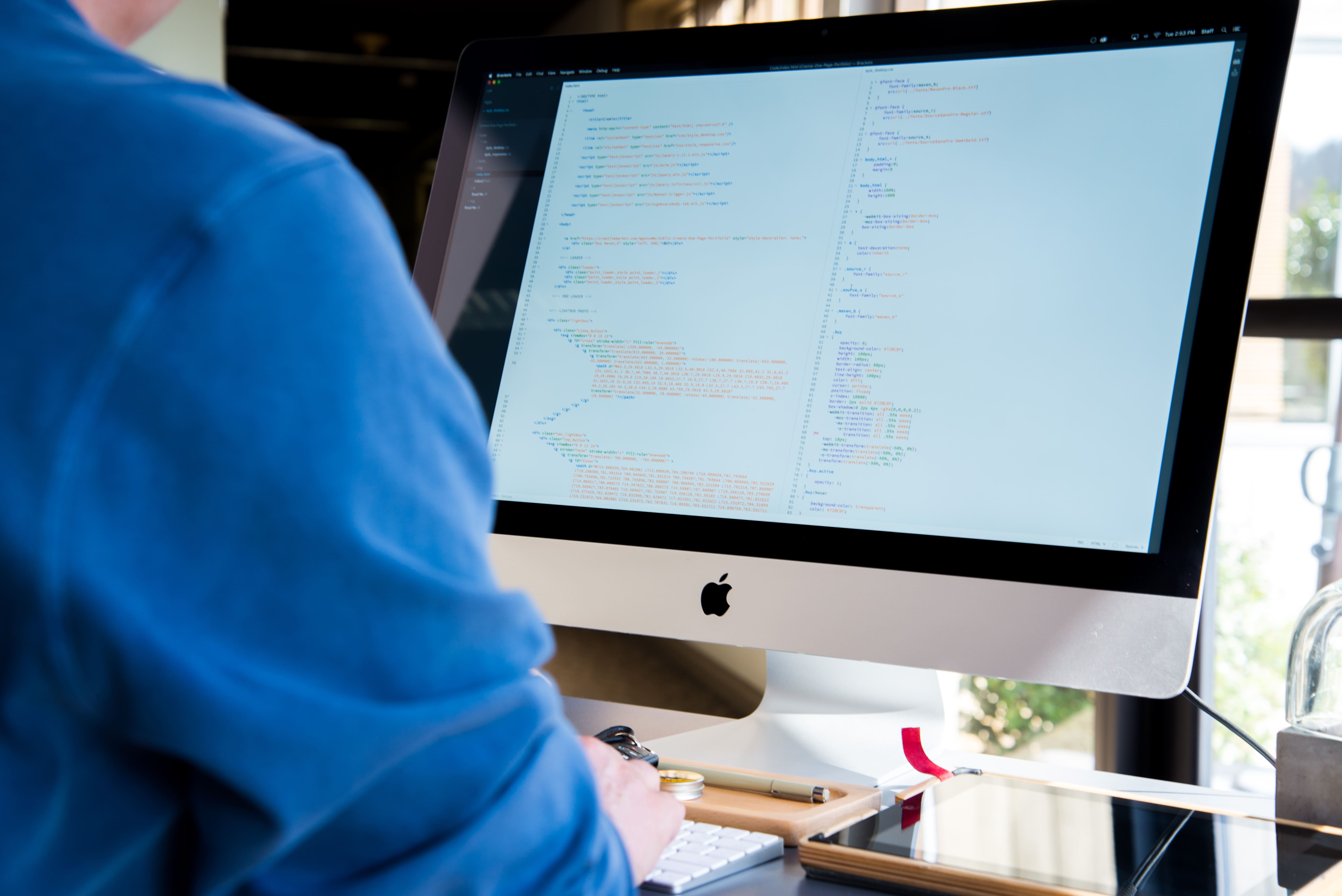 Request a Free Quote
Useable and Easy Web Design
With each project we begin, our web design team focuses on your customers by providing a clear, clean, simple, and friendly user experience. Visitors on your site know what they want, and they want it fast — so why not give it to them right away?
The research is clear: the longer it takes for a user or customer to find what they're looking for, the more likely they are to leave your website and go to a competitor. To keep as many visitors on your site as possible, we make sure they can find everything they need quickly and easily with our usable web design.
Relevant Web Design Strategies for Baltimore Businesses
Have you ever visited a website and wondered how its design is relevant to the company? That's the hallmark of poor design.
At Harbor Internet Marketing, we know how to take the elements of your business's personality and work them into your website's overall design: nobody will ever wonder about the relevancy of the design. With your goals, expectations, and current image in mind, we make sure our design process and deliverables address each accordingly. With a well-designed and usable website, you establish a solid and familiar face with your customers that can build trust, increase conversions, and create a loyal customer base.
Website Design That Succeeds
Our team of highly-skilled web design experts, graphic designers, and web developers have years of experience designing and redesigning websites. Our web design specialists and web development teams not only know how to get attention, but also how to turn that attention into revenue.
Do you want to make the Internet earn you money? Contact us today to create a website that'll work for you!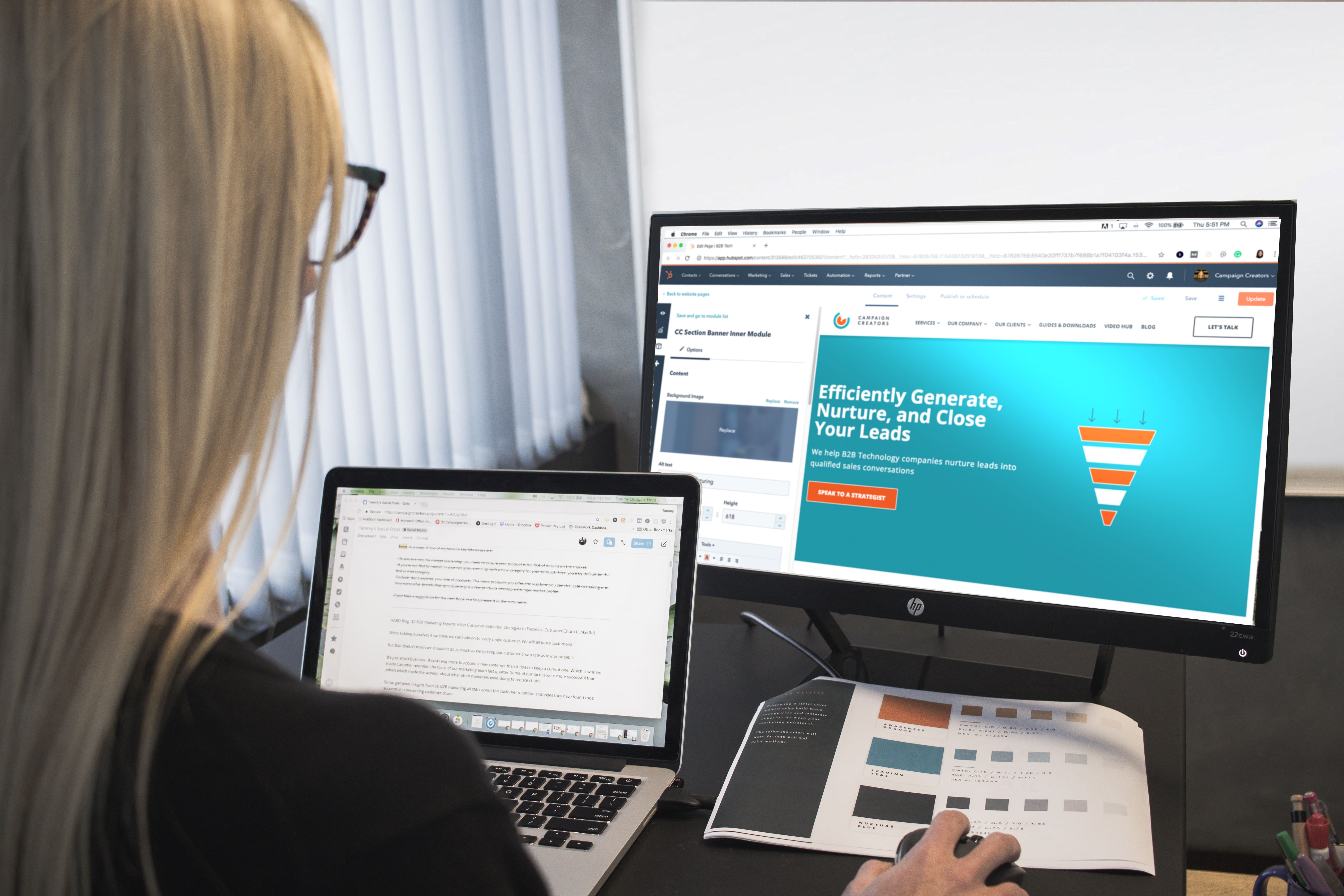 Contact Us!
Custom Baltimore Website Design: Your Gateway to Higher Profits
At Harbor Internet Marketing, our web design experts know that no business can hope to compete online without a well-designed and optimized website. The real question is much more important:
Does your business have that?
Unfortunately, it's not enough to just create a website, add your social network profiles, or send out newsletters to subscribers. While these may be fundamental steps in creating and optimizing a website, they alone can't do much to distinguish you from your competition. To make sure your customers can interact with your brand online, your website needs to meet and exceed modern design standards.
Website Design Can Make or Break Your Business
If you're using an old website design for your business, it's possible that your online presence is doing more harm than good for your company. Sites that are difficult to navigate, slow to load, and generally unappealing can harm your business's reputation and online presence.
The key to good web design is thinking the way your customers think:
What elements would show your site visitors that you're successful?
How could you set up your website to be easy for them to explore?
How could you create easy navigation for mobile devices?
Once you answer these questions — and a few others — you're on your way to creating a better website already.
Using modern web design means making your business more accessible and enjoyable for your website's users. A company that doesn't make sure their website design is top-notch is already surrendering potential customers (and their bottom line) without realizing it. When your website looks sloppy, your potential customers will assume your business is sloppy too and go elsewhere.
Smart, effective and usable web design is the best way to prove otherwise.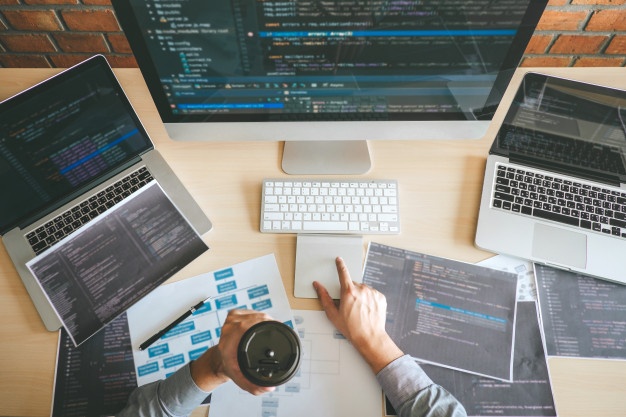 Contact Us!
Using Good Web Design Boosts Conversions
When you present a professional face to your potential clients through your website, you build your rapport with them. You tell your customers who you are and why they should do business with you right away, just from the overall appearance of your site. Before your site visitors even get a chance to read what you have to say, you've already spoken volumes about your business with your site's design.
Once your visitors know you're serious with your online presence, you can trust that conversions will increase. You've brought in traffic to your website, you've proven to them that you're trustworthy, and now you just have to deliver your services or products in the best ways possible. Basically, you just became profitable in a brand new avenue that adds to what you already earn each year.
Are you ready to grow your business? Contact us today to start strategizing the website design that will get you results!